Military Program
Harbor Hyundai Military Program
Did you know that if you or your spouse are currently in the military on active duty, or have Veteran or Retiree status, you can save a ton on your new Hyundai vehicle? Find out how right here at Harbor Hyundai!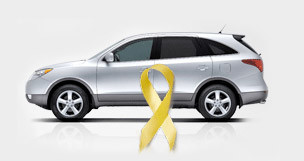 PROGRAM OVERVIEW:
This offer is extended to active duty members of the Reservist or National Guard, Veterans, and retired U.S. Military Personnel. Qualifying customers will receive an additional $500 off a new Hyundai Vehicle. If you serve our counrty now, or you have in the past, you deserve this and more. It's our way to show you our appreciation and our eternal gratitude. Now, are you ready to save some serious dough? HOOAH!
THE DETAILS
This amazing Hyundai offer is valid from January 3rd, 2018 to January 2, 2019. For the purpose of this offer, active, veteran, or retired U.S. military is defined as those customers currently serving or having served in the US Air Force, Army, Coast Guard, Marine Corps, Navy, National Guard, or Reserves. The Military Program is extended to military members and their spouses.
Learn More About the Hyundai Military Program
Here at Harbor Hyundai, our compassionate knowledgeable staff is here to help you find the best deal. If you have any questions about our Military Program or your eligibility, please don't hesitate to call today or come down to Harbor Hyundai on Cherry Ave. to learn more.