Contact Us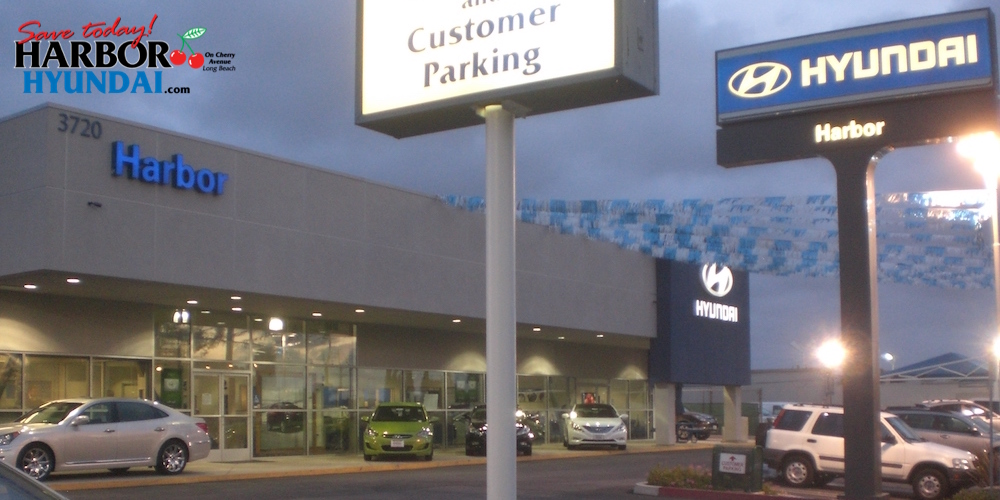 Contact the Harbor Hyundai Team Anytime!
Do you have a question, comment or concern you'd like to share with us here at Harbor Hyundai? We're here to help the Los Angeles area with any Hyundai-related inquiries. It doesn't matter if you have a question Hyundai service, want to order a certified OEM part, need to know more about financing and leasing options, or simply need directions to the lot. Send us an email, call, or come on down today to get your questions answered. We look forward to assisting you with any of your automotive needs here at Harbor Hyundai.
Our number one concern is your experience as a customer of ours, and we view each person that walks through our doors as a valued guest. We know you've been looking at Hyundai models online and have stockpiled questions during your research. Ask away! Our compassionate highly trained staff is happy to assist you with any inquiry you may have about all the Hyundai models on our lot. We can help you get a valuation on your current car, look at leasing options, give you service advice, or figure out what part you need for your repair. Harbor Hyundai strives to be home for all your automotive needs.
Have a question not answered on the website? Call us at 866.967.2242 or fill out the form below. An email will be sent to us with your question/comments and a representative will be in contact with you shortly.
Fields marked with (*) are required.
Our Location
Harbor Hyundai
3720 Cherry Avenue,
Long Beach, CA 90807 Get Directions
Sales Hours
| | |
| --- | --- |
| Monday | 9:00 am - 6:00 pm |
| Tuesday | 9:00 am - 6:00 pm |
| Wednesday | 9:00 am - 6:00 pm |
| Thursday | 9:00 am - 6:00 pm |
| Friday | 9:00 am - 6:00 pm |
| Saturday | 9:00 am - 6:00 pm |
| Sunday | Closed |
Service Hours
| | |
| --- | --- |
| Monday | 7:00 am - 5:00 pm |
| Tuesday | 7:00 am - 5:00 pm |
| Wednesday | 7:00 am - 5:00 pm |
| Thursday | 7:00 am - 5:00 pm |
| Friday | 7:00 am - 5:00 pm |
| Saturday | 8:00 am - 2:00 pm |
| Sunday | Closed |
Parts Hours
| | |
| --- | --- |
| Monday | 8:00 am - 4:00 pm |
| Tuesday | 8:00 am - 4:00 pm |
| Wednesday | 8:00 am - 4:00 pm |
| Thursday | 8:00 am - 4:00 pm |
| Friday | 8:00 am - 4:00 pm |
| Saturday | 8:00 am - 2:00 pm |
| Sunday | Closed |