College Grad Program

Harbor Hyundai College Graduate Program
Are you a college grad? Great news - Harbor Hyundai has a Sweet Deal for YOU!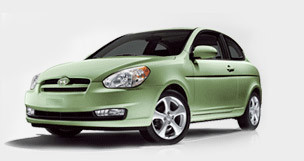 Program Overview
Here at Harbor Hyundai, we'd like to congratulate you on taking the next step in your life! We know that at times the journey ahead can seem overwhelming. However, we also know that you've got miles of smooth sailing ahead of you and that you can weather any adventure that falls into your lap. Just like our New Hyundai Vehicles, you're made to hurdle the speed bumps and take those tricky corners with ease! Since the Hyundai team knows how harrowing it can be to graduate college and start looking forward to the "real world," we'd like to extend a special offer to you. If you're graduating in the next six months, or you graduated within the past two years, you can buy any new Hyundai and enjoy some unbeatable perks. Check it out:
• No down payment required!!
• Get an additional $400 on top of current Hyundai rebates!
• Ninety days until your first payment is due (note: not available in the states of CT and PA).
HERE'S WHAT YOU'LL NEED!
Proving your eligibility is really very simple. It's as easy as visiting your Harbor Hyundai and bringing along the following two pieces of paperwork:
• A copy of your diploma or a letter from the registrar's office stating that you graduated or will graduate.
• Proof of employment such as a pay stub, or an offer letter from a prospective employer.
FIND OUT IF YOU'RE ELIGIBLE!
In order to confirm your eligibility, you must be a graduate of a four-year university, an accredited two-year college, or an accredited nursing school. In addition, you must have graduated from a U.S. university within the past two years or be on track to graduate within the next six months. This unique offer is also available to students pursuing Graduate and Master's degrees from an accredited university. To find out more, visit our compassionate knowledgeable staff at Harbor Hyundai today. We're happy to answer all of your questions.