College Grad Program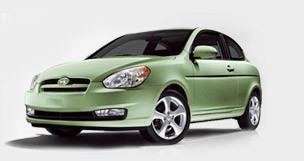 Overview
Here's to the journey ahead. Here's to miles of smooth sailing and the adventure that goes along with the occasional detour. And here's to sitting behind the wheel of a new Hyundai and having fun along the way. If you're graduating in the next six months, or you graduated within the past two years, you can buy any new Hyundai with:
• No down payment required
• An additional $400 on top of current Hyundai rebates*
• Ninety days until the first payment (note: not available in the states of CT and PA)
HERE'S WHAT YOU'LL NEED:
Proof of eligibility is simple. Just visit your local Hyundai dealer with the following two things:
• A copy of your diploma or a letter from the registrar's office stating that you graduated or will graduate
• Proof of employment, such as a pay stub, or an offer letter from a prospective employer
WHO'S ELIGIBLE?
You must be a graduate of a four-year university, accredited two-year college, or a nursing school. You must have graduated from a U.S. university within the past two years or be on track to graduate within the next six months. The offer includes graduates and graduate candidates attending accredited masters or doctorate programs. Visit your participating Hyundai dealer for all the details.